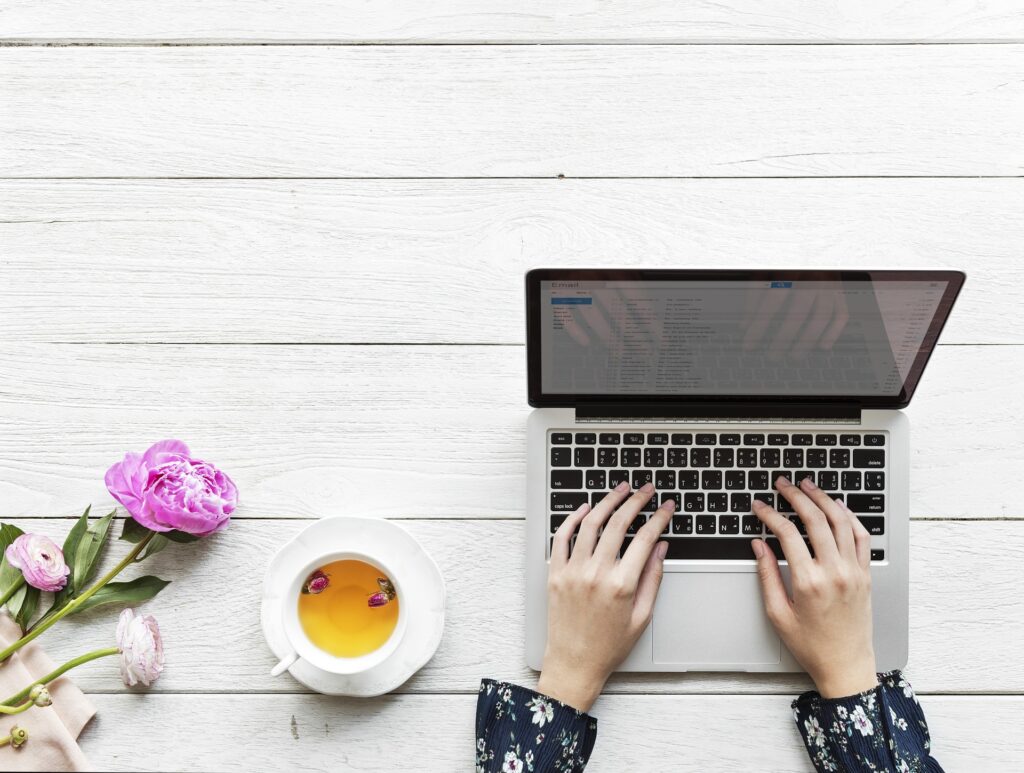 Maybe you've already seen things like "#MotivationMondays" or "#TransformationTuesdays"" Using these type of posts create interest in that topic. I think quotes are great, but overdone most of the time. I would say be conscious how much you use a quote, however if your page is all about motivation, you may use them more frequently, but in the service industry not so much.
Focus on PICTURES!! I capitalized this because pictures are engaged with 120% more than text-only posts. Social media is used as a visual medium. There's no feeling or emotion in text, but if you post a picture it may evoke feeling. If you are a color specialist, you may want to put your best work in the form of pictures. Your posts should be congruent. So if there's a specific filter you use, try to continually use that filter to create an even flow. Just like if I was a chef, I'm going to want to put my best, most colorful dishes on display in pictures.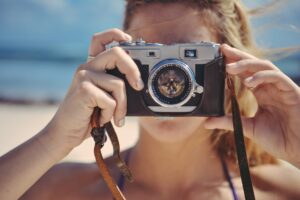 Tips for a better picture
Leave out anything extra that could be distracting in a picture. Crop it if you have to. Your phone can be used to do this if you do a snapshot.
Instead of zooming, just get closer to ensure the image is crisp and clear *Have a designated area for pictures. For example "A Selfie Station."
Before you post, know lighting is everything. The right lighting can make your picture look great or not so great.
You can edit with a filter from a platform like Snapchat or Instagram, but make sure your filter doesn't take away true results in showing a true color on hair, or haircut…so make sure you don't alter what it looks like if you are showing a result. You want it to be true to the look.
Side by side comparisons are very impactful. If you don't know how to do this, there are apps that will help you achieve this, such as CANVA.
A smile in a picture can sell a customer, so make sure when you take the picture the client is smiling!
Using a mirror can help showcase your work, so take advantage of reflections. Quick Tip! – Write your social media handle on the mirror at your station so they can easily find and follow you. Here's a simple list to help you in posting on a daily basis. Don't forget Facebook allows you to designate a time for a post, so if you want to set it up in the next 2 days, it will automatically post for you, once you set it up.
21 Examples Of Posts You Can Do TODAY!
1. Using a question in a post will encourage followers to engage.
2. A funny post such as a "meme" or "comic strip" or "video" can generate a lot of likes, shares, and comments.
3. Content in the form of tips give great value to the posting (Give your expertise on the subject. This will allow others to see you as an authority.) 
4. Important articles from that industry. Share industry publications or share product information.
5. Incorporate quotes, but make sure it is related to the core of your business. Don't flood your page with quotes, as with too many, people will not be focused on your message. Here's a list of some funny quotes related to hair https://www.quotesigma.com/hair-quotes-beautiful-hair-quotes/ Here's a site with a list of famous people quotes related to hair https://www.goodreads.com/quotes/tag/hair
6. Create a Call-To-Action or CTA. You would use phrases like "Book your appointment now" or "Join Our Community"
7. Use celebs as a topic of conversation. For example the cut on your client is the same cut as Brad Pitt for example.
8. Keep your followers informed on the latest trends
9. Do "LIVES" and cover answers to questions people may have about certain subjects. You are the trusted expert.
10. Posting video content ranks high in social algorithms to get more reach.
11. Highlight any ongoing training. Your followers like to know your committed to ongoing training and education.
12. Do a poll
13. A riddle creates a fun conversation with engagement.
14. A podcast makes for an interesting post.
15. A joke related to your business always creates a share or like.
16. Tag a client with the haircut or color you did with them.
17. A "caption this" post with a funny picture will create engagement
18. Have a contest or give away to get people involved.
19. Post about current styles and incorporate that in a post.
20. Use a fill-in-the-blank post.
21. Acknowledge your customers. Send out a thank you every once in a while to show your appreciation. And tag them with the post.
Need a logo?? It's important to have one as a brand or business. Get an inexpensive personalized logo here. Just click on the image.