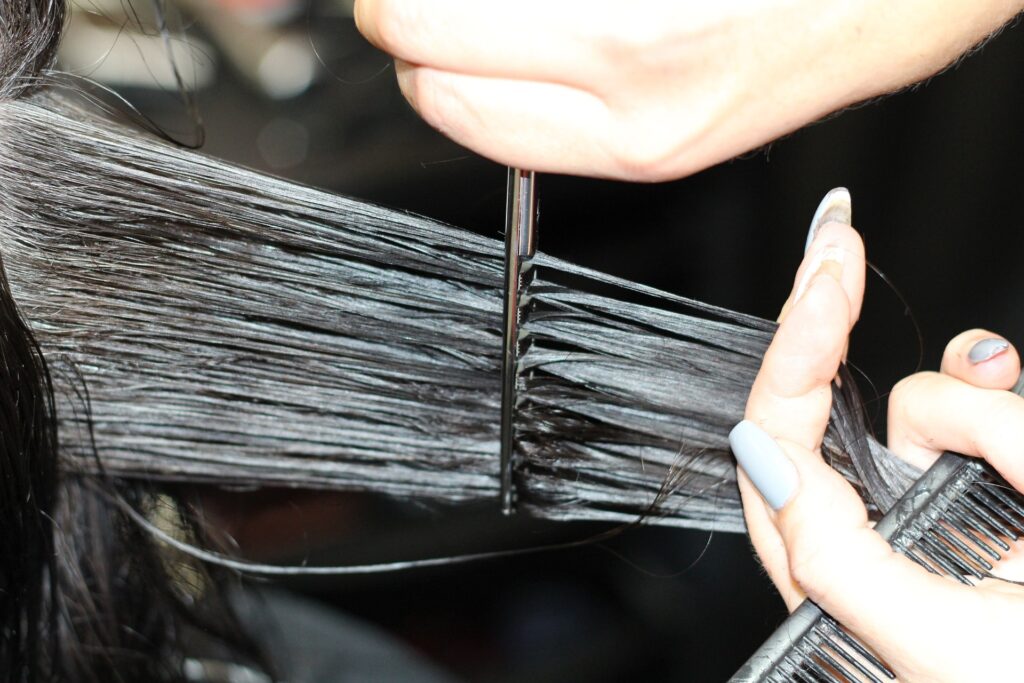 The Amazon Affiliate Program | What Is It? And How Do You Earn from It?
Amazon is currently the largest e-commerce store online which as per the statistics, earns about $385 million in just a day. Now imagine if you could work with this business giant from home. That's right, Amazon offers an affiliate program, also known as "amazon associates," which helps individuals monetize their websites or blogs with Amazon and make money. All they need to do is sign up, get confirmed, and receive amazon purchase links to earn their commission. And that's just about it.
However, there are a lot of things they need to know before starting to work with Amazon. Let's find them out below.
What is Amazon Affiliate Program?
Amazon affiliate program, also called amazon associates, is a method of monetizing online platforms such as a website or a blog and helping amazon make sales by targeting an audience that can make a purchase of those products, whose purchase links amazon has shared with you. In simple words, it's a method of earning a commission by referring "sales" to amazon.
Before starting the program, do read amazon guidelines here.
What Is the Process of The Program?
Amazon pays you only when the redirected customers (those who visited amazon through the purchase link on your website or blog) have successfully purchased the product. What happens is:
When the affiliate has signed up with the Amazon affiliate program and got confirmed, then amazon gives them (YOU) a tracking ID that's a unique example "yourname-20".
The affiliate then adds the above-mentioned ID to any amazon product URL, to generate an affiliate. Link example:
Before adding an ID to URL: https://www.amazon.com/dp/B01K6OGQ0W
After adding an ID to URL: https://www.amazon.com/dp/B01K6OGQ0W?tag=yourname-50
The affiliate through his monetized platform redirects the audience to the Amazon product page.
The redirected user purchases that product within 24 hours.
After the purchase is made, some percentage of that sale based on commission is offered to the affiliate.
If the user has added the product to the cart and purchased that product within 24 hours, then the affiliate also earns a commission.
If the user did not buy the purchase link item but scrolled through the redirected purchase link in amazon and bought something else, the affiliate still gets a commission.
Bonus point. If the user purchased the item through the purchase link along with other items as well, then the affiliate earns even more based on all purchased items of the redirected user.
It is very important to remember that your commission is based on the type of product the user has purchased. The expensive the product, the higher would be your commission. To know more about the commission rates, click here.
How Do You Become an Amazon Affiliate?
To become an Amazon affiliate, you need to follow the steps mentioned below:
Create a Website or A Blog
Amazon offers you purchase links that you have to post on places from where you can easily target your purchase audience. Therefore, it's important to have your website or blog before being affiliated with the required program. So, to do that, start by developing your website or a blog or a YouTube channel where you can share product details with the audience.
Go to Amazon Associates Homepage
Now that you have your website or a blog, it's time to start the program. Visit the amazon associates homepage, and then click on sign up. Once you have signed up, you will be provided with a "One Time Password" (OTP) on your email address for an email confirmation. Copy that number and enter it in the verification link to confirm and create your account.
Add the Requested Information
After you have signed up, you will be directed towards a page where you have to provide information including your account info, a website or mobile app (the place you want to monetize), profile, identity verification, and start-up using associates central.
Account Info:Add your name, address, phone number, etc.
A Website or Mobile App: In this section, enter the address of your website, blog, or mobile app which you want to monetize example:
Website:com
Youtube:com/yourchannel
Blog:com or yourname.com/blog
Profile:Here, you need to provide the preferred associates' store ID. It can anything like a name example myty, techma, etc. Then, you'll be asked about what your website, blog, YouTube, or mobile app is about. Simply you'll answer them that. Next, you'll select the topic that best describes your website, blog, YouTube, or mobile app to let amazon have a bit more idea about it.
Identity Verification:Offer your phone number where you'll be contacted by amazon
Startup Using Associates Central: Lastly, you'll be directed towards the end of the page with a congratulation message of applying to the affiliate program and will be offered your desired name unique associate ID example: myty-20 or techman-20.
Add payment and Tax Information
Here, you'll be directed to a page where you'll be told to perform two-step verification. They will ask you for your phone number to send another OTP password to you for payment methods. After that's done, the next step would be to select payment methods. The options you'll be offered include:
Pay me by Direct Deposit
Pay me by Amazon.com gift card
Pay me by Check
Select your desired option, then press submits and goes for the next step. After this, you'll be taken to a page where you need to fulfill tax information. Once you added the information, click on save and preview. Read all the information you provided to amazon carefully. If it has no mistakes, then submit the form. Amazon will check the form and once everything is clear, you'll be successfully validated and now you can generate your affiliate purchase links of any item you like.
Create Amazon Affiliate Purchase Links 
After your account has been successfully created, now you'll be directed towards your very own associate's homepage. There, you will see your performance dashboard where you will be able to analyze your monthly earnings and total clicks on purchase links.
To create purchase links, you need to follow the following steps.
Sign in to the amazon associate account you just created
Select product links by clicking on the product linking shown on the top banner of the page
Next, either search for the product bar that amazon offers, or add the "Amazon Standard Identification Number" (ASIN) of the desired product.
Now click on "Go"
Now on the right side of the result, click on "get the link."
Now you can generate Amazon affiliate links directly from your desired product page by using the amazon associates site stripe.
Lastly, use the product purchase link you generated on your website, blog, YouTube channel, or on any platform where you want to promote amazon's business. However, it should be as per amazon standards otherwise your program would be canceled.
How to Create Passive Income from Amazon?
Now that we are familiar with the steps to take for becoming a part of an amazon affiliate program. We need to know how to take advantage of it and generate passive income. To do that, you need to keep in mind the following tips.
To sell amazon products, you need to be very creative. You must create such content that makes the target audience want to click on that link and purchase it. If the content is boring, the user will leave, and you won't be able to make money. Remember, everything takes time, just be patient.
The type of content you can make for amazon products can be like this:
Comparison between two products
Review of the amazon product
Listings of the products
Interviews took from people who purchased that product
Tutorials on how to use that product and how we can benefit from it.
Use Promotional Strategies
There are many success stories when it comes to being affiliated with amazon. Some people have earned so much out of it, that they made this their career. This was only possible through promotional strategies. Many people promote products based on their YouTube channel, FB, or Instagram video or posts about them on social media pages. This attracts the audience even more since the content is engaging, causing them to buy or add the product to their cart. You can also make such crafting videos or post about the product on social media platforms like FB, Twitter, Instagram, etc.
Search engine optimization (SEO) is the key to boost your sales. You should use keywords that are often used by individuals online. Through SEO, you can make your website or blog come on the first page of google, causing you to earn more traffic. The more traffic you earn, the more clicks you get on links, the higher are the options of users purchasing products. This is how you can earn more commission.
crusingthehairbiz.com is a participant in the TeePublic Program, an affiliate advertising program designed to provide a means for sites to earn advertising fees by advertising and linking to TeePublic.com
Designs displayed on this page are independent artists TomCage, MeatMan, & Papillon.